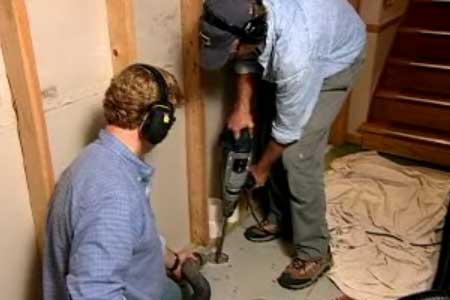 So you just found out that the radon levels in your house are higher than they should be. But what does that really mean and how are you supposed to react? First, let us take a look at what radon is. Radon is a gas that is radioactive, colorless, orderless, and tasteless. You are lucky that you realized the levels were high in your house because it is second largest contributor to lung cancer in the world. The only other cause with more deaths is smoking. Having high radon levels in your house is very dangerous.
Now that you know you have a radon problem, however, you can begin radon mitigation. You will need to select a radon mitigation contractor. This is very important and you should make sure you do your research before selecting the contractor you plan to work with. Here are a number of things that you will need to keep in mind as you progress through this process.
Learn About State Regulations
You should take time to contact your State Radon Program to get as much information about the regulations in your state. This is important. Every state is different. One of the things they can provide you with is a list of certified contractors.
Contact the American Association of Radon Scientists and Technologists or National Radon Safety Board
These are two privately operated companies that can provide lists regarding certified contractors to perform your radon mitigation services. You can call them or use their websites. Here is the information for each.
American Association of Radon Scientists and Technologists
Phone – 800-269-4174
Website – www.nrpp.info
National Radon Safety Board
Phone – 866-329-3474
Website – www.nrsb.org
State and National Certifications
There are many training courses that radon removal contractors can go through, as well as certifications to prove they are capable of providing quality service. Make sure that the contractor you are considering has some sort of certification –either state or national.
Ask for References
Definitely ask the contractor you are communicating with to provide references or testimonials. This is a serious issue and you want the best company to take care of it. If the contractor cannot provide you with any references or the ones he does provide seem suspect, then consider finding someone else to work with.
Ask for Proof of Insurance
Requesting proof of insurance is completely acceptable and your contractor should anticipate this request. In fact, they may offer to provide it up front. This would include information about workers' compensation. If this cannot be provided, do not agree to any kind of contract.
Review Contract
As with any agreement, it is important that you take time to review the contract the radon mitigation contractor you have decided on provides. Do not neglect this. If you have questions, make sure to have them cleared up quickly.
If you live in Colorado, consider contacting MTN, Inc., a reliable and certified full service radon mitigation and environmental remediation contractor. They offer a number of services and will be able to help you with your radon reduction. Visit their website for more information about their company or call 866-866-6424 today to set up your free consultation.